Associates Asset Recovery is your #1 resource for professional recovery services. We were founded for the express purpose of helping people claim the money and/or property that is rightfully due them. Every single day we take great pride in delivering valuable assistance to our clients, who are oftentimes unaware of the monies' existence and unfamiliar with the complex requirements to claim the money.
Asset recovery
Skip tracing
Voluntary surrenders
Involuntary surrenders
Field visits
And many more..
Our mission is to provide the highest standards of recovery services, private property impound to customers in North Carolina, South Carolina, and Georgia in a professional and cost efficient manner. Associates Asset Recovery provides the highest quality customer service to our clients, provides safe transportation and storage of collateral, provides detailed condition reports to our clients' specifications, can provide high-quality photographs of collateral if required, and a number of other essential services.
Asset recovery & repossession for:
Cars
Trucks
SUVs
Commercial trucks and vans
Boats
RVs
Motorcycles
Jet skis
Airplanes
Office and medical equipment
Construction equipment
Industrial equipment
Etc.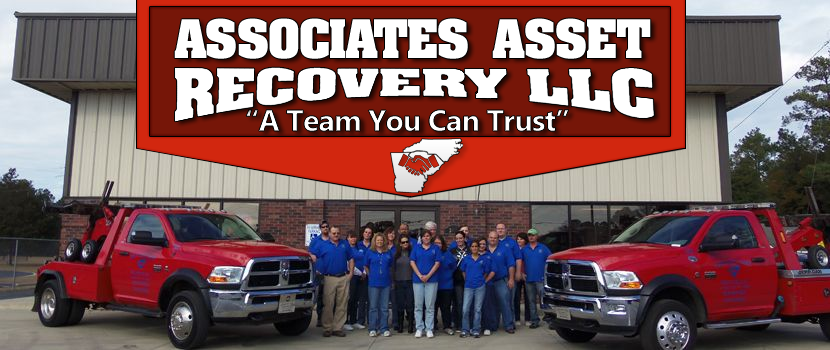 Please feel free to give us a call with any/all questions – we'd love to earn your business!
Associates Asset Recovery LLC
(800) 488-6869
PO Box 12470
Florence, SC 29504